2 February 2017
Handwriting recognition with ArchiReport and MyScript Stylus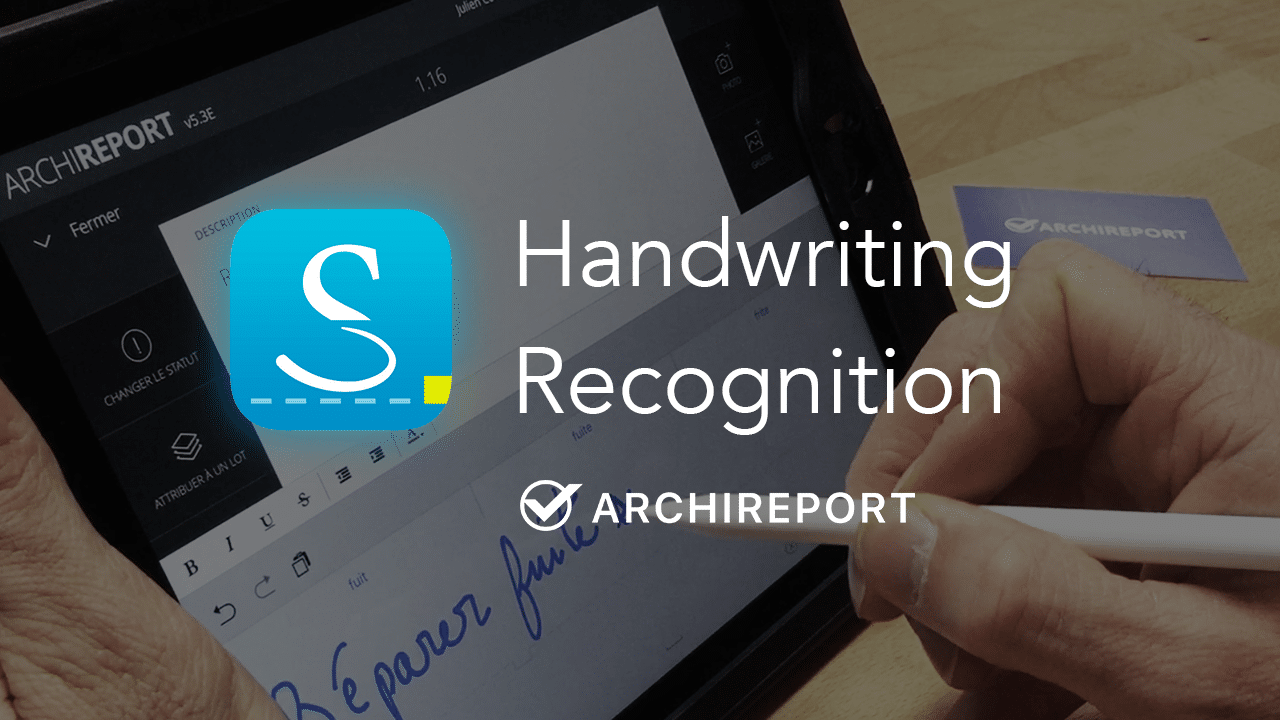 MyScript Stylus is a powerful and intuitive writing tool that converts your writing into numeric characters. It works in any application that requires inputting text. With ArchiReport, this allows you to edit the remarks of your site monitoring on your iPad with a stylus or directly with your finger.
Setting up MyScript Stylus
To access this feature on your iPad, just download the application to your iPad or iPhone. You can download the application by following this link.
Then, to install it, the Stylus keyboard must be added to the iPad's keyboards or the iPhone's. To install it, here is the procedure to follow:
Open Settings
Go to "General"> "Keyboard"> "Keyboards"
Press "Add New keyboard …"
Press "Stylus"
Once this quick manipulation is done, you will need to select the Stylus keyboard via the second button at the bottom of your keyboard. The traditional keyboard will be replaced and the text input will be done with a stylus or finger.
MyScript Stylus Features
The MyScript Stylus tool allows you to write in the same way as on paper. Handwriting is converted in real-time and the Stylus recognition reliability rate is the highest on the market. The tool recognizes all scripts, even the most abstract ones.
On the other hand, the benefits of digital writing benefit your text input. You can modify your text with gestures that anchor very quickly in memory.
First, to delete text, draw a line directly on the characters concerned and they disappear. As on a sheet of paper, it is also possible to shrink the elements to be erased.
Then, to replace one character by another or a word by another, just write over the first version.
It is also possible to separate characters by making a vertical line between them.
Finally, with MyScript, it is also possible to join characters by linking the two characters down, which will delete the space.
The MyScript Stylus tool is therefore a very powerful tool since it detects all the writings that it converts in real time into numeric characters on an iPad. Used in addition to ArchiReport on building sites, it allows building and construction professionals to save even more time on the writing of their remarks and therefore their site reports.
If you have question or recommendation, contact us by email at contact@archireport.com.
Discover how ArchiReport adapts to your business: architect, landscape professionals, general contractor, construction supervisor, interior designer, building / construction expert, HSE manager, site manager.