Building site management application for architects and project supervisors.
Now available on iPad, iPhone and web
Start now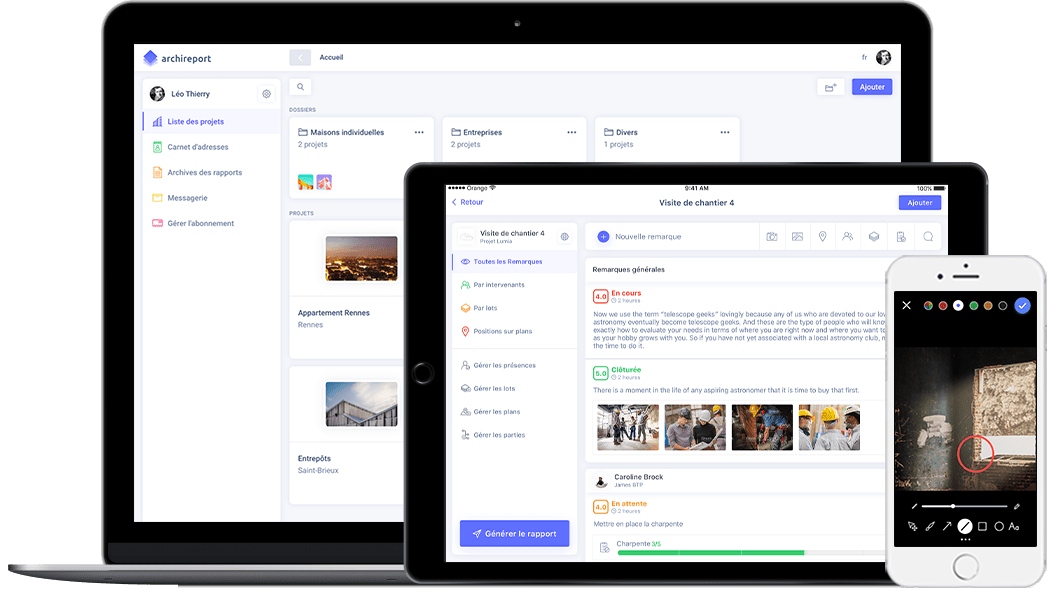 HIGH-QUALITY REPORTS
Generate high-quality reports in PDF format directly on your iPad from the Building Site. Generated reports integrate your remarks, your sketches and drawings on photos or plans and the remarks so created are allocated to your participants, and/or various lots.
Download an example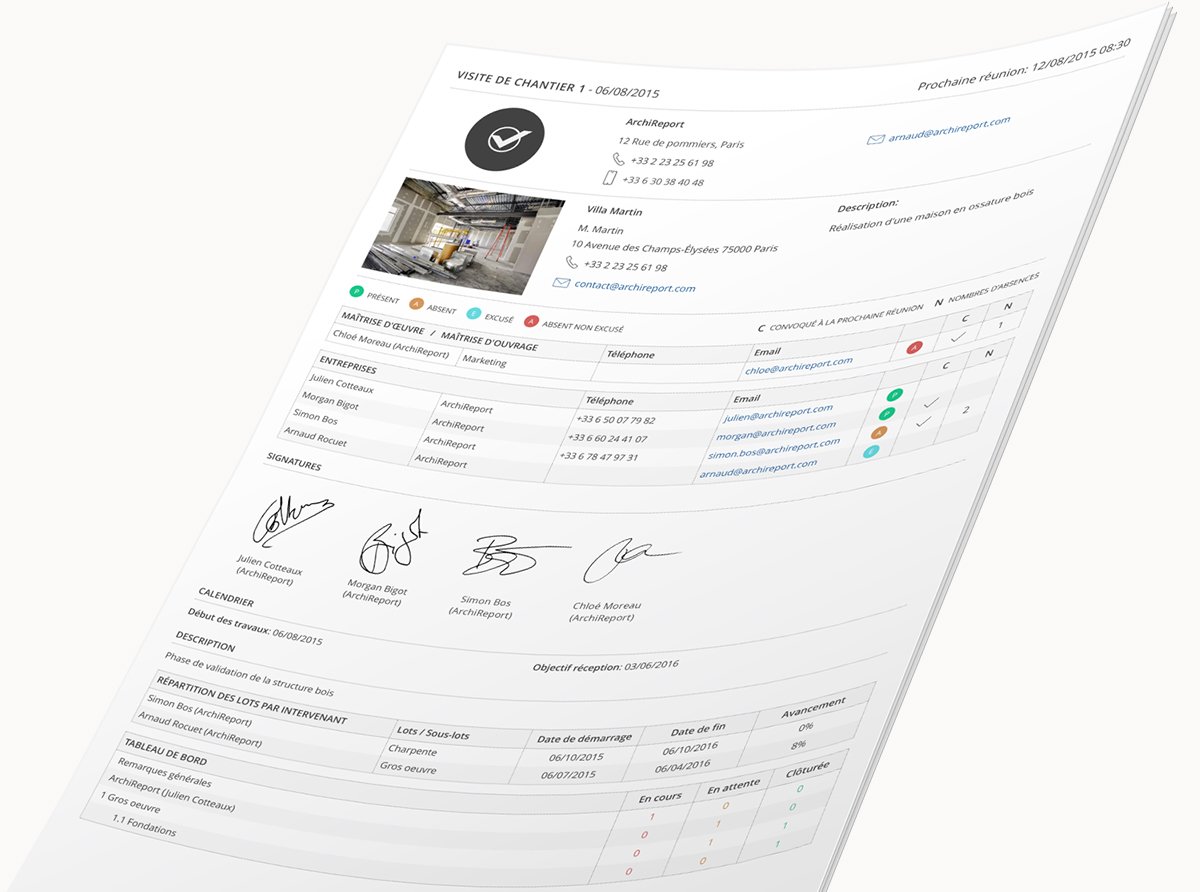 9,99€

incl tax

/ month
All included
Without obligation nor projects limitation
Get your 30 days-free-trial!
Learn more
Discover what Archireport can do for you.

What is your job?
Features
Since the creation of ArchiReport in 2011, we've kept listening to your needs and suggestions and developed the most adapted features to your job.
Discover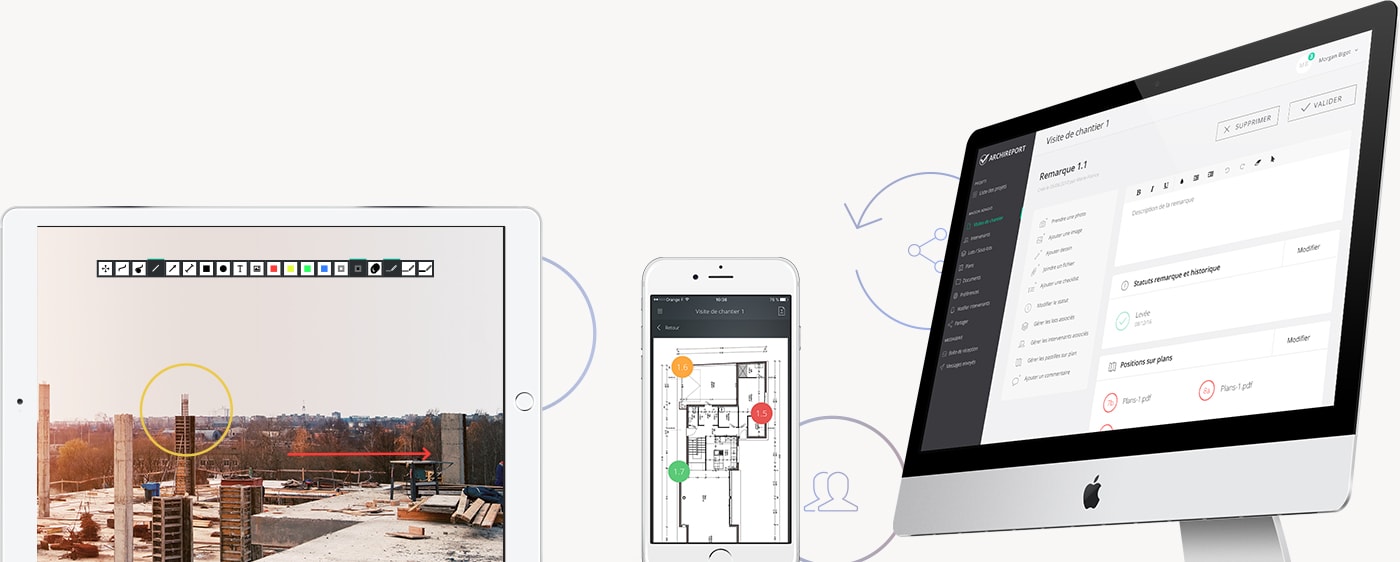 They like our app


« ArchiReport has been a boost to our productivity by a factor of 10. We never walk off a job site now without our reports ready to be sent. Without ArchiReport the process on typing your notes when returning back to the office and eventually getting around to sending them was a inefficient process. Thank ArchiReport, keep up the good work so that I can as well. »

Arnaud De Rivières, Green River Annecy Léman

"ArchiReport give me professionalism next to my customers and my stakeholders: reports are really clear and generated rapidly in real time.
The application is really useful during the building site, I can instantly take photos and document my remarks in a visual way. I add more photos and less comment.
With ArchiReport, I am more effectiveness than if I had to send emails from my office, I do not need to create a tool for my construction site supervision."

Website: http://www.greenriver.fr/

LinkedIn: https://fr.linkedin.com/in/arnaud-de-rivières-47060a72/fr

Maxime Reguin, Ré-alisation

"With ArchiReport, I save 1 hour per reports. After tried several applications, ArchiReport is the most ludic and easy to use. However, the customers receive simple reports, readable and easily understandable. The strength of ArchiReport: its useful side and clearness."

Site internet: http://www.re-alisation.com/agence-agency/

"What I appreciate with ArchiReport is the easiness of my construction site supervision. I have now the possibility to simply add photos in my reports. The possibility to directly locate the remarks in a precise location of a map is also a real benefit of ArchiReport."
All the tesimonials