Enedis chose Archireport to switch to digital site management
After testing Archireport for a year in the Lorraine region, Enedis adopted the solution to manage all construction works at their substations.
Enedis have many companies and professionals working on their sites all year long. Supervising works requires constant communication between Enedis and the contractors. Being able to keep track of these discussions is essential and helps to ensure safety, deadlines and cost management.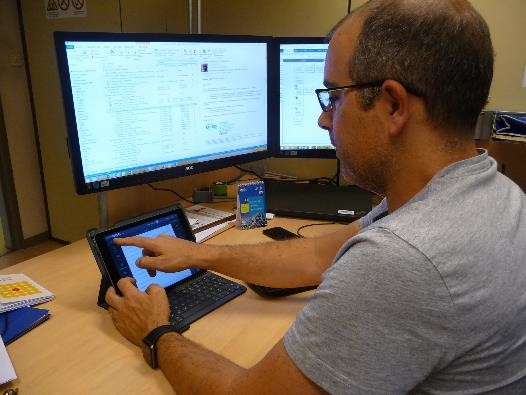 "We were looking for a single mobile tool to make it easier for us to track reports, standardise their layout, and get them out to contractors more quickly, because it used to take a couple of days. Archireport accommodated all our specific needs and quite naturally became our go-to solution for managing site works." Damien Chaumont, Group Manager, ENEDIS, Lorraine Regional Division
To meet Enedis' needs, Archireport developed specially-designed modules which were integrated into their works supervision solution.
With the mobile app, they can produce all their site documents on site: surveys, prevention plans, pre-inspections, works supervision, supplier appraisals and technical inspections. The document templates and their content are managed at national level, which means that all the documents produced are the same.
New laws? The template has been specially designed and all new documents meet the new regulatory requirements.
"Archireport allows us to solve a number of issues with just one tool. Everything is centralised and can be used on a tablet, mobile or online. We no longer have to update our Excel and Word templates."  Christophe Drancourt, Substation Manager, ENEDIS, Nord Pas-de-Calais Regional Division
The solution also includes a signature tool. The document doesn't have to be printed out, it can be signed electronically and sent by email. If an attendee is absent, the document can be sent to them by email so they can sign it online. Once everybody has signed it, the document can be saved in the ENEDIS internal file library.
"Enedis' national Technical Division chose Archireport over other products because it has the major advantage of being flexible and can be easily adapted to the organisation. By working with Archireport, we were able to provide our staff with a product that meets their needs and will help us to improve in terms of quality and efficiency  Kevin Fontaine, Substation Survey Manager, ENEDIS, Technical Division
Try Archireport for free for 30 days