1 February 2017
ArchiReport Web: all your datas on PC or Mac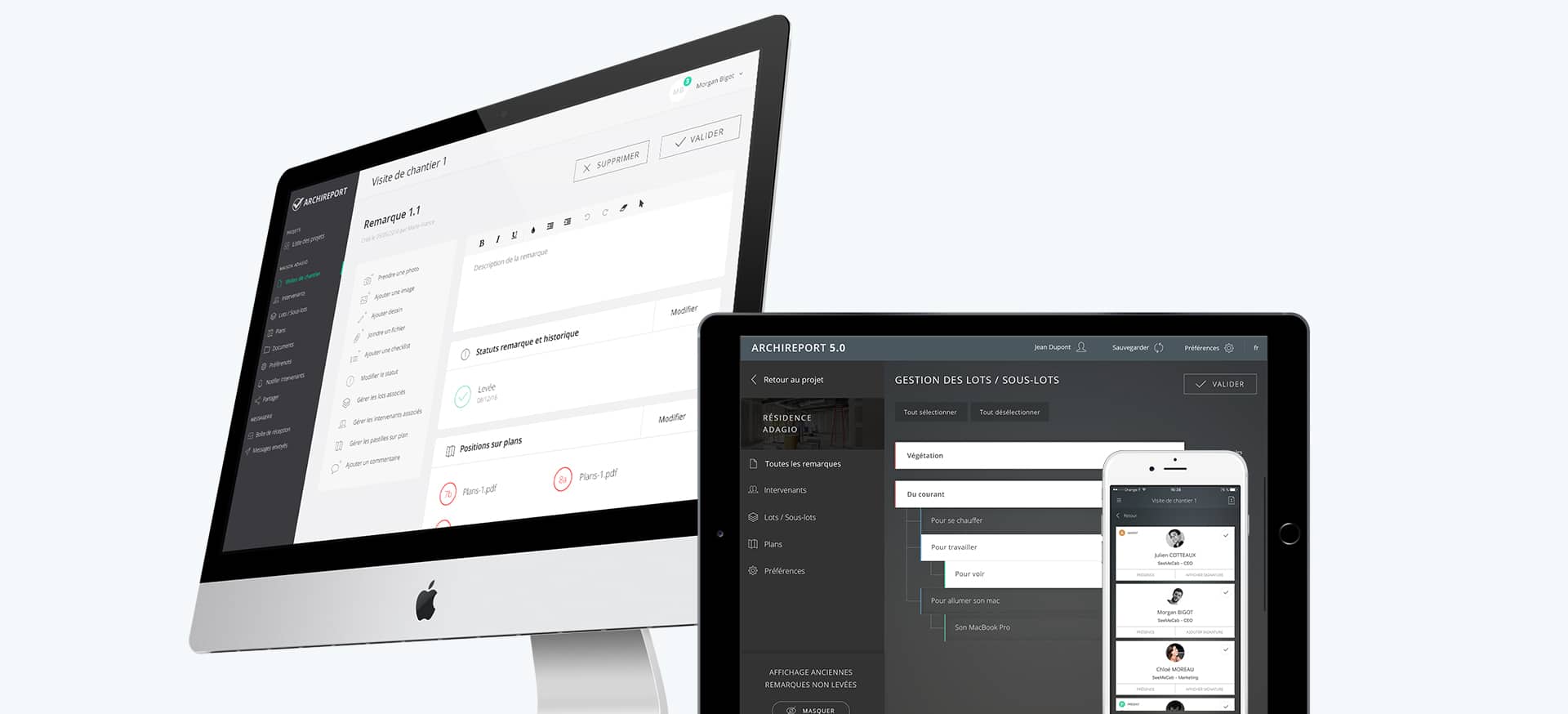 ArchiReport Cloud allows you to access your datas on iPad, iPhone and Web browser (PC or Mac); Everything is synchronized! Depending on your work methodology, you can organize your construction site supervision as you wish.
ArchiReport Web: what is it?
ArchiReport Web is the interface accessible from your desktop on PC or Mac. Before and after your site visits, this version allows you to simplify the preparation of your projects and proofreading before sending the reports.
To access it, go to web.archireport.com with your username and password.
Features
On the ArchiReport web interface, you'll find the majority of your usual features. New updates are in progress so that you can very soon have access to all the ArchiReport's features. Nevertheless, the web interface can save you precious time especially on the preparation of your projects.
Before the construction site beginning
Before the start of the project, the web interface allows you to prepare your project. First, you can create your project and import related documents (plans, views, building permits …). The web interface allows you to create your stakeholders or import them by vCard to associate them with your project. Finally, in the preparation of your project, the web interface allows you to add the different works and sub-works of the construction site.
During the construction site
Once you return to the office after your site visit, you can access all the datas you have entered and / or modify from your computer. This allows you to review your report before sending it. If you are working with an assistant, you can also share your project for proofreading before sending. You will be able to generate, edit the display options and send your report from the web interface to all your stakeholders and service providers.
Before the next construction site visit
From one visit to another, the "Messages" tool allows you to control the reading of your site reports by the stakeholders. By choosing the report, the web interface displays the list of people who opened your report and who did not. Avoid misunderstandings during your project!
If you have question or recommendation, contact us by email at contact@archireport.com.
Discover how ArchiReport adapts to your business: architect, landscape professionals, general contractor, construction supervisor, interior designer, building / construction expert, HSE manager, site manager.