8 February 2017
FLIR One camera test, infrared sensor for your building sites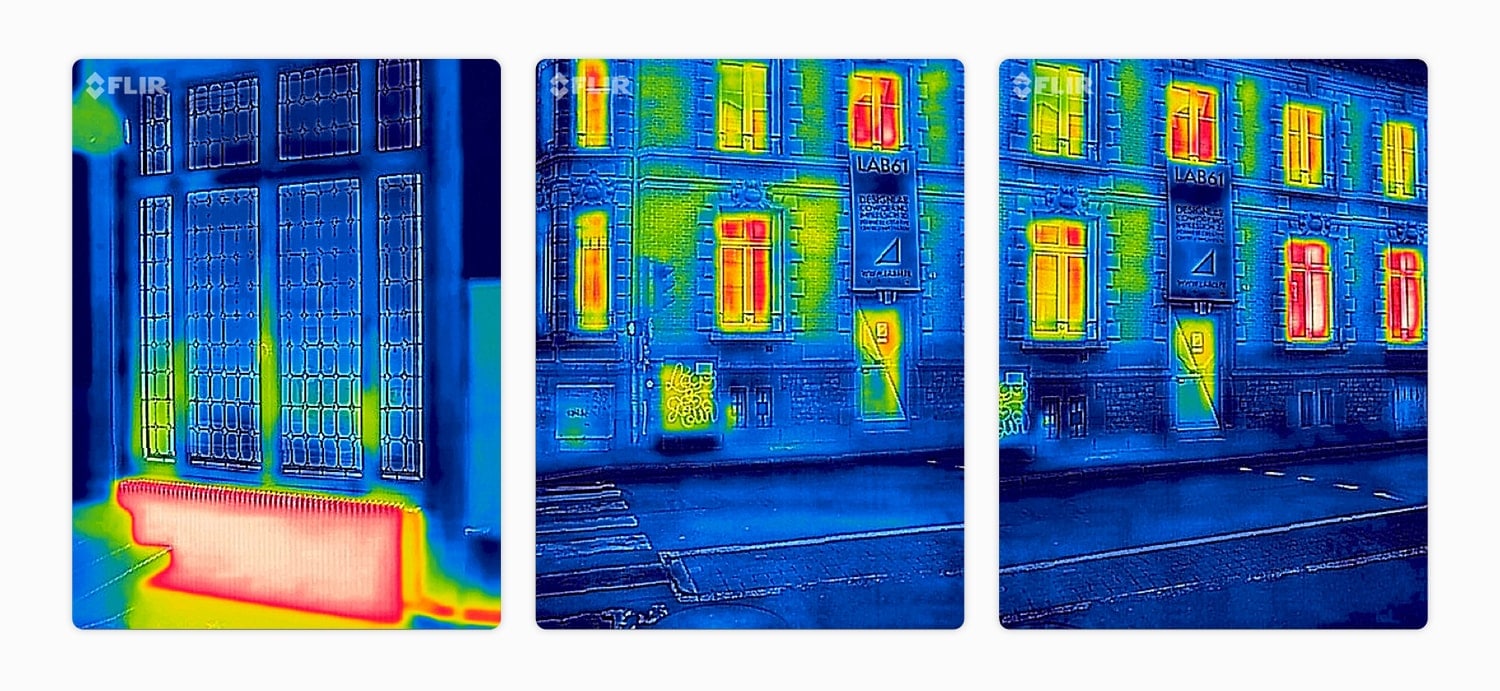 The American company Flir Systems, which sells the FLIR One camera, is specialized in thermal and infrared imaging. The FLIR One camera is dedicated to both individuals and professionals. However, its price remains very high (279,00 €). It is therefore necessary to have regular use of this type of product to guarantee a good return on investment.
FLIR One: what is it?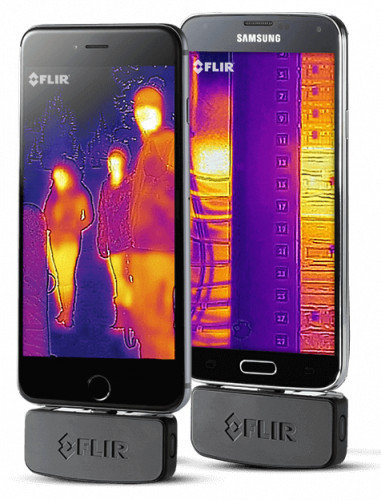 The FLIR One camera is an external module which has to be connected to a smartphone or a tablet. It turns your camera into a thermal camera. Associated to the dedicated application, the FLIR One thermal camera takes back the ergonomics of the camera of the smartphone by adding thermal filters. The camera possess a FLIR Lepton thermal camera and a visible light VGA camera. This is the advantage of this gadget: MSX © technology combines the image of the two sensors to define sharp and precise contours in the infrared image.
To do what?
In order to make the price of the FLIR One camera profitable, the use must be carried out mainly in a professional environment (thermal design offices, building / construction expert etc.). For these professionals, the FLIR One is an easy to use and carry tool. There are many uses. During a construction site, for example, you can spot pipes in your walls as long as you can run a warm liquid. This can prevent accidental cutting. You can also analyze the insulation of a building and the loss of heat.
How it works?
First, start by installing the FLIR One application on your smartphone or tablet. You can then attach the FLIR One camera to your device. To start the FLIR One camera, turn on the power by pressing the button on the right side of the camera and then allow the camera to be associated with the application.
Then   you have a choice of several features. For example, you can choose the temperature measurement. To do this, touch the target icon. This will allow you to display the measurement point on the screen.
Regarding the camera load, you will need to use the connector provided for this purpose to USB output. A charging cycle lasts about one hour.
Conclusion
Despite its high price (279,00 €), the thermal and infrared camera FLIR One is a very practical tool for the building and construction professionals who are led to carry out thermal expertises. The camera can also be used to explain defects on a construction site that are not visible to the naked eye. It is therefore an interesting tool but requires professional use.